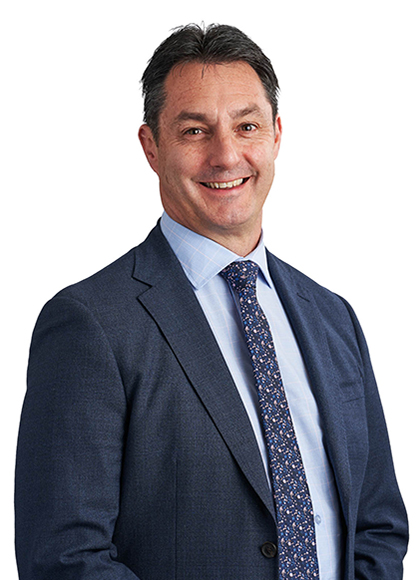 Experienced finance industry executive Bryce Harding has recently been appointed to lead a major expansion of TPT Wealth's commercial lending business.
With more than 33 years' experience in the sector including managerial roles in Sydney and Tasmania, Mr. Harding heads up an 11-member team, with a goal to become the largest commercial lender in the state.
With a proud 134-year history, TPT Wealth has recently updated its product range, as well as investing in its people. This includes employing seven new relationship managers, plus support staff, to provide face-to-face assistance for its customers.
Part of the MyState Limited group, TPT Wealth's ambitious growth strategy is based on its competitive product offerings, personalised service and the ability to make decisions locally.
Mr Harding said TPT Wealth's speed of decision-making sets it apart from major banks and other financiers.
"Not all lending is the same. Non-bank lenders have an important role to play, particularly in support of small to medium-sized businesses. Our big advantage is that we make lending decisions locally and quickly, aiming to provide conditional lending approval in a matter of weeks, not months, which can be the case with some of the major banks."
Mr Harding said he was pleased to be appointed as TPT Wealth's Head of Commercial Lending at what is an exciting time for Tasmanian small to medium-sized businesses.
"While the big banks are withdrawing from Tasmania, TPT Wealth is expanding. Small to medium-sized businesses are the backbone of the economy, and we see tremendous opportunities for growth. Business owners need to know when they seek finance, decisions can be made locally by people who understand their needs."
Mr Harding was most recently the manager of the Murdoch Clarke Mortgage Fund (MCMF), repositioning it in the Tasmanian market and significantly growing its lending and investment portfolios. He previously held senior positions with Westpac, and a forerunner to MyState Bank, Island State Credit Union.
Mr Harding has also served on the State Council of the Mortgage and Finance Association of Australia (MFAA) and was a Director of the MFAA National Board for three years.