Cash & Income Funds
Aiming for capital stability and consistent investment returns.
Short to medium term investors
Generate income from a diversified portfolio
Assets include bonds, money markets and mortgages
Delivers monthly variable returns
Investment Growth Funds
Potential for higher average investment returns over the long term.
Long term investors
Assets include property, Australian and International shares
Short term ups and downs are part of the funds' performance
Regular income streams
All investments involve various elements of risk. Whilst TPT Wealth cannot eliminate all risks associated with an investment in the TPT At Call Fund, Growth Funds and TPT Income Funds (including the risk of loss of income and capital invested), as Responsible Entity and Investment Manager we employ a range of strategies that seek to actively identify, assess, manage, and reduce risk. Neither TPT Wealth, nor MyState Limited or MyState Bank Limited guarantee the repayment of capital or the performance of the TPT At Call Fund, Growth Funds and TPT Income Funds. For important information about Funds and their risks, please refer to the Fund's PDS.
ASIC Benchmark Disclosures:
ASIC has developed a range of benchmarks for unlisted mortgage schemes (such as the Income Funds) the enable investors to understand the risks and assess the suitability of the investments. This information is updated on a quarterly basis and made available on this website.
Why invest with TPT Wealth?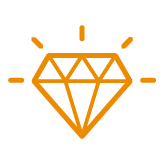 Invest in assets generally not available to retail investors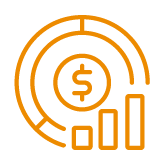 Short, medium to long term investments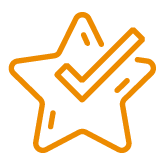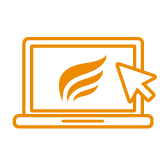 24/7 access to your investment status via our online investor portal
Why invest in a Managed Fund?
Managed Investment Funds are an option for both experienced investors and also those who are dipping their toe in the water and just starting out. Income funds aim at providing investment returns at competitive variable rates while generating income paid monthly in the form of a distribution to the investors. Growth funds seek potentially higher average investment returns over the long term.
As an investor, you have many options when deciding on the best place to put your money. Our fund managers then invest these funds into assets that are not often available to smaller, individual investors. Many high performing assets are only available to institutional investors and often require large sums of money to invest initially. For over 30 years we have managed funds on behalf of our clients throughout many economic cycles.
Choose from our range of investment options to best suit your different goals and risk profile. However, ensure you understand the risks associated with Managed Investment Funds, as they are not like a bank deposit or term deposit and have a different risk profile. Read the relevant Product Disclosure Statements (PDS) and other disclosure documents including the Target Market Determinations, before deciding to invest.