Whether we are managing the funds our clients have invested into, administering estates and trusts, or supporting clients with commercial lending solutions: in the end it is the smarts and hearts of our people that make a difference. We are proud of our highly qualified and committed team of individuals that deploy their experience and expertise with passion, always aiming to achieve great outcomes for our clients.
---
Alan Logan
General Manager, Wealth Management
Alan joined TPT Wealth as General Manager in September 2021 bringing over 25 years' experience in the financial services sector.
Read more
Previously Alan was General Manager for Godfrey Pembroke and MLC Connect and has held senior roles with MLC, ANZ Bank and BT Funds Management. Alan is active in the Not for Profit sector as a Director with the Prior Family Foundation and Royal Botanic Gardens Foundation in Victoria.
Alan holds an MBA from the University of Western Australia, an Advanced Diploma of Financial Services (Financial Planning) and is a graduate of the Australian Institute of Company Directors. He is currently completing a Masters of Financial Planning with Deakin University.
---
Jukka Viljanmaa
Senior Investment Manager
In charge of the day-to-day oversight for all managed investment schemes, Jukka plays an integral role in the expansion of TPT Wealth's asset management business.
Read more
Jukka joined TPT Wealth in May 2019 and has enjoyed an enviable career in finance, with 30 years' experience in the fixed income and mortgage space. Notably he worked at Antares Capital for 20 years as a fixed income portfolio manager where he managed around $6 billion in funds and was responsible for the investment strategy and trading in liquid portfolios, along with primary market research and secondary market trading of RMBS securities. He also worked as portfolio manager at Farquharson Securities, prior to joining TPT Wealth. Having started his career over 30 years ago on the Australian Stock Exchange floor as Equity Trade Assistant, Jukka soon became a Money Market Broker at BNZ Norths and later a Portfolio Administrator at State Street in Sydney.
Jukka is a highly analytical person with a long-standing track record of managing liquid portfolios through various economic cycles and events. As Senior Investment Manager, Jukka is passionate about managing money to produce risk adjusted returns and value for our investors over a longer term, and not just outperform in the short term.
Jukka holds a Bachelor of Business (Finance major) from Charles Sturt University.
---
James Lowe
Senior Investment Analyst
James joined TPT Wealth in February 2021 and is responsible for liquidity trading, risk analysis, executing portfolio trades and investment analysis.
Read more
James has had a diverse career in the finance industry, specialising in financial analysis, modelling, mergers and acquisitions, as well as management consulting. James spent over three years as a Strategy Analyst for MyState Limited before moving to KPMG as a Senior Consultant. Most recently, James' time at KPMG focussed on advisory in areas including corporate finance, strategy, financial modelling, and debt and capital structures.
James passed the Chartered Financial Analyst (CFA) Level I exam in 2018 and holds a Bachelor of Business majoring in Finance.
---
Francis Odong
Senior Credit Analyst
Francis joined TPT Wealth in March 2021 as Senior Credit Analyst as is responsible for credit analysis on market transactions and assessing potential investments.
Read more
Francis has extensive analyst experience in fixed income across investment grade, high yield and structured products, economic analysis and reporting. His transactional experience includes responsibility as primary research analyst for listed and unlisted Australian corporates in the real estate, wildlife and education sectors. Prior to joining TPT Wealth, Francis worked at FIIG Securities and Macquarie Group.
Francis holds a Bachelor of Commerce (Majors in Economics and Finance) and a Master of Applied Finance (Corporate Finance and Funds Management).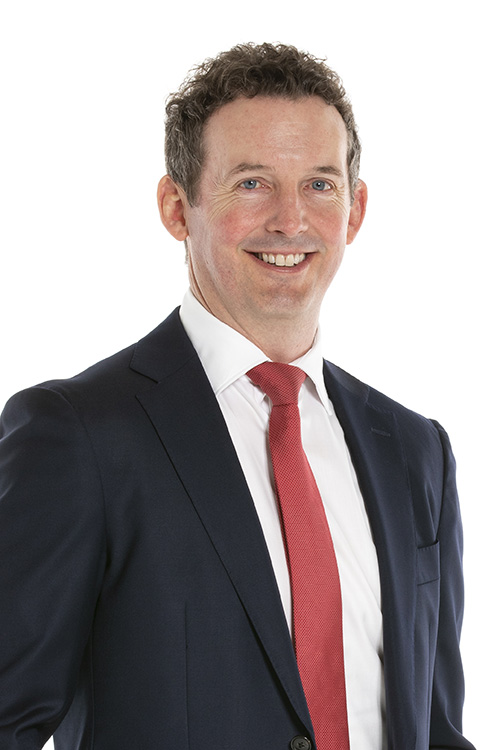 ---
Todd Kennedy
Head of Distribution
Todd has extensive professional experience as a Senior Manager across Funds Management, Financial Planning, Estate Planning, Trustee Services, Tax and Accounting.
Read more
Todd joined TPT Wealth and MyState Limited in May 2001.
With a track record for leading trust based businesses focused on the client's best interest Todd has built sustainable long-term relationships through transparent dealings. He is passionate about ethics and customer centricity.
Todd holds a Bachelor of Commerce from the University of Tasmania and is a Certified Financial Planner. Since 2008, Todd has been Chapter Chair of Tasmania for the Financial Planning Association Australia (FPA). Furthermore, Todd is an Ambassador for the Future2 Foundation.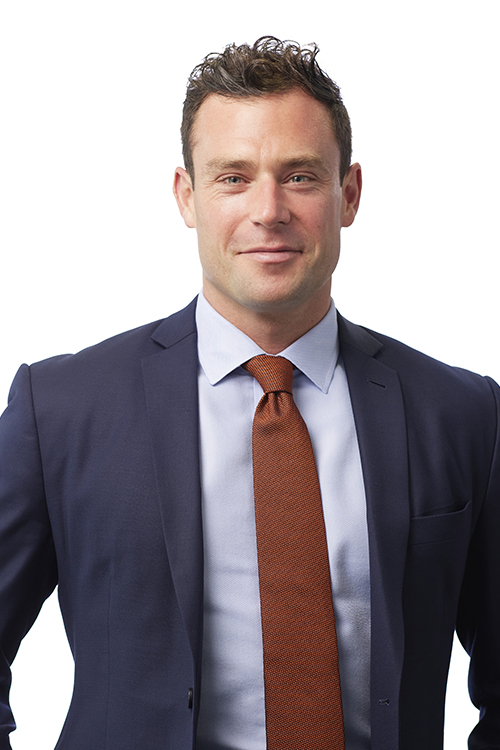 ---
Matt Felsman
Senior Manager Wholesale & Intermediary – Wealth
Matt joined TPT Wealth in September 2020 bringing a wide range of experience across wealth management advice, portfolio management, building funds under advice, sales and trading and managed funds.
Read more
Matt started his career in Finance as a Dealers Assistant at Atlantic Pacific Securities, after which he became a Private Wealth Adviser with Shaw and Partners and later with APP Securities. Matt was a founding member and executive director of Frontier Global, responsible for portfolio management, research and fund distribution and equity sales. During his career Matt has acted as a trusted relationship manager to fund managers, analysts, stockbrokers, financial planners and high net worth investors.
Over the years Matt has been a regular contributor to financial programs on Sky News Business Australia, The Australian Financial Review, Reuters, CNBC, The Motley Fool, The Wall Street Journal, The ASX Investor Education Series and ABC's "The Business".
Matt holds an MBA (Finance) from the Australian Institute of Business and accreditations from Deakin University, Kaplan Professional and the Stockbrokers Association of Australia. Matt also holds an advanced Diploma of Music.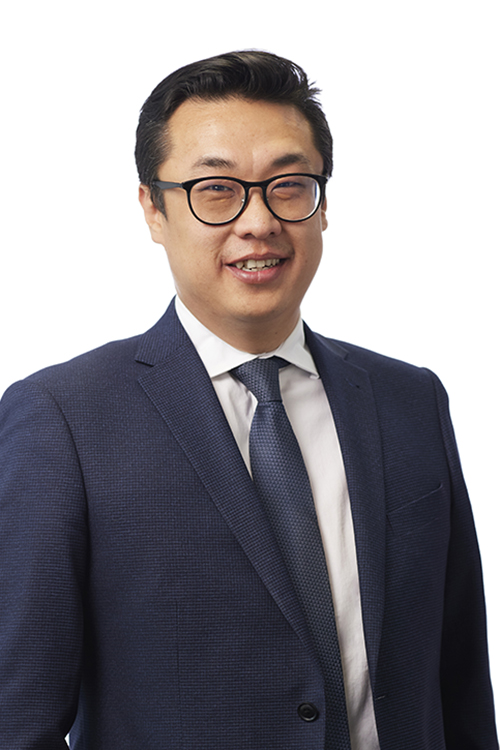 ---
John Law
Senior Manager Wholesale & Intermediary – Wealth
John joined TPT Wealth in September 2020 bringing over a decade of experience as a money market dealer and excellence as a Business Development Manager.
Read more
Prior to joining TPT Wealth, John worked for ten years as Business Development Manager within the Money Market Investments team at Bankwest, where he originally started his career as Assistant Portfolio Manager 13 years ago.
At TPT Wealth, John uses his talent and extensive expertise in assisting clients with their short-term cash investment needs, and providing top customer service for all of his clients, covering a broad range of industries, including corporations, institutional investors, NFPs, the education sector, government, SMEs and HNW investors.
John holds a Bachelor of Arts from the University of Sydney and qualifications from AFMA.
---
Joe Youssef
Senior Manager, Wholesale
Joe joined TPT Wealth in September 2021 as Senior Manager Wholesale, bringing 30 years' experience in financial markets and the Not For Profit sector.
Read more
Prior to joining TPT Wealth, Joe was Director of Money Markets at Curve Securities, and has had an extensive career in equity and fixed income markets. Previous roles include CEO at Sydney Stock Exchange, and senior roles at Bell Potter WA, Austock, Macquarie Bank, APSEC Funds and AMP. Joe has also been the Senior Manager Strategy at CatholicCare. Joe has significant media experience with Sky, CNBC, SBS, ABC, Channel 7 and 9; and as a presenter for the ASX and Australian Shareholders Association.
Joe holds a Bachelor of Economics from Macquarie University and a Postgraduate Diploma from Securities Institute. He is an ASX Responsible Executive.
---
Trev McCallum
Senior Manager, Wholesale & Intermediary - Wealth
Trev McCallum joined TPT Wealth in August 2021 as Business Development Manager bringing over 20 years' experience in the financial services sector in Hobart and Sydney.
Read more
Previously Trev was Financial Adviser and Director of Knox Financial, has served as practice manager and financial adviser for a Hobart firm; and spent over 12 years at IOOF across a broad range of financial services roles, including product development, operational management, project management, and account management.
Trev holds a Master of International Business and an Advanced Diploma of Financial Services (Financial Planning).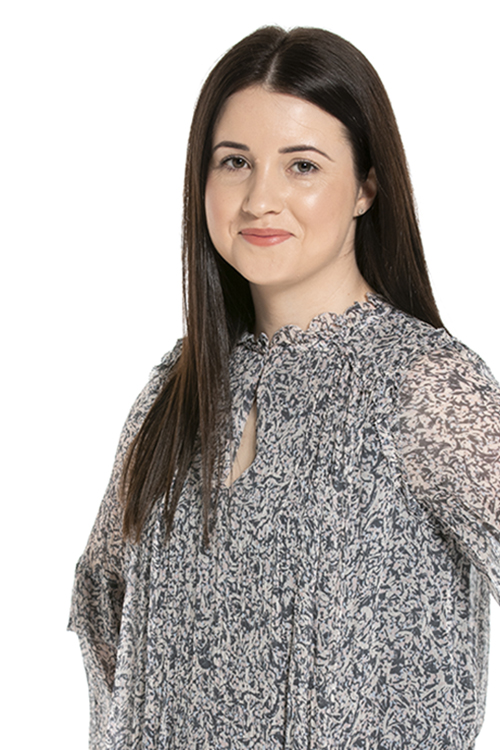 ---
Courtney Cooke
Distribution Support Manager
Courtney joined TPT Wealth and MyState Limited in March 2014 and leads the Client Relations team with a focus on delivering the best service for investors.
Read more
Passionate about client services, she has obtained diverse experience across a number of roles in Funds Management and Financial Planning.
Courtney holds a Diploma of Business and a Diploma of Financial Planning.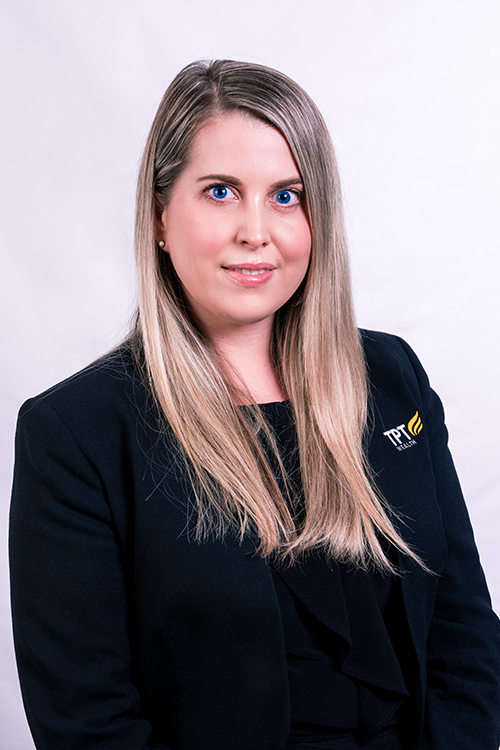 ---
Kate Schmitt
Client Relations Manager
Kate joined TPT Wealth in February 2001 and is our Client Relations Manager for the North and North West of Tasmania.
Read more
Kate brings more than 20 years' experience in the Financial Services industry.
She understands the importance of building long-term client relationships. Dedicated to getting to know her clients better, Kate takes every opportunity to listen and problem-solve – a skill, for which she is highly appreciated by our investors.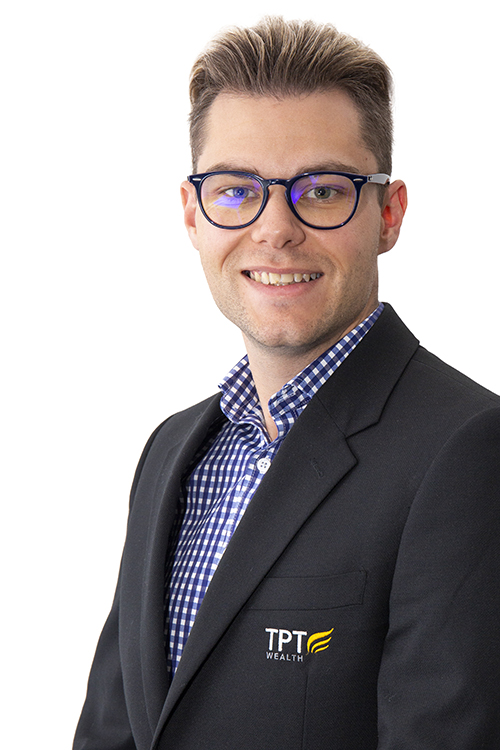 ---
Rees Harris
Client Relations Manager
Rees joined MyState Limited in October 2016 and has been part of the TPT Wealth team since September 2020. Rees is our Client Relations Manager for the South of Tasmania.
Read more
Rees has been working in Financial Services and Fund Management across a number of roles since 2015.
He is passionate about customer service in general and about delivering positive outcomes for all of his clients.
Rees holds a Bachelor of Business with majors in Accounting and Finance.
Hobart
137 Harrington Street
Launceston
1/65 St John Street