Executor Services
Peace of mind knowing your estate will be administered as per your wishes.
Trustee Services
Setting up an inheritance and leaving a long-term legacy.
Life Tenants
The provision of property and/or income for an individual for the duration of their lifetime.
Beneficiaries
What to expect and do next.
Executor Services
An Executor is appointed by you through your Will and they will be responsible for carrying out all of the duties in administering, managing your estate and distributing assets according to your wishes. The duties of an Executor can be complex, lengthy and emotionally demanding. Often a friend or relative is appointed without understanding all the legal responsibilities and associated risks.
Another option is to appoint a trustee company, such as TPT Wealth, to undertake the role. We can expertly and impartially co-ordinate all the legal, administrative, investment and tax requirements as a registered tax agent. We have a long and proven track record, providing advice and managing Wills and Estates since 1887.
Trustee Services
Trusts are created in Wills for various reasons including:
To protect children and pay for their education;
To care for disabled family members;
To direct money to a charity or cause you care about;
To ensure the longevity of wealth distribution across generations;
To provide ongoing income and benefit for a family member (Life Tenant);
Holding inheritances for children until they reach a certain age.
A trustee is appointed to manage the Trust to achieve the objectives of the Trust and they can do this in different ways, depending on the nature and circumstances of the Trust.
For Trusts where the inheritance is to be held for a beneficiary who is a minor, the Trustee could pay an amount from the ongoing income of the Trust for the beneficiary's living expenses, or towards their education. The Trustee may also pay Trust capital for housing, education or other expenses.
Life Tenants
For Trusts established for Life Tenants, TPT Wealth balances the need for income to support the Life Tenant as well as the benefits of the remainder beneficiaries once the Life Tenant passes. TPT Wealth professionally manages these priorities via an annual investment review process which includes:
Preparing and lodging an income tax return;
Determining or reviewing the Trust investment strategy;
Reviewing Trust investments and making changes in line with the Trust investment strategy;
Sending a statement of account to relevant beneficiaries and life tenants;
Sending a tax statement to the Life Tenant and income beneficiaries.
Upon the death of a life tenant, the assets of the Trust generally become available to the remaining beneficiaries.
Beneficiaries
Grief following the loss of a loved one, combined with the pressure of administering their estate, can be an overwhelming experience.
The Estate Administration process of collecting and managing a deceased person's assets and liabilities according to their Will and/or the law can take up to 12 months. This can include arranging the funeral, identifying, collecting and protecting assets, closing bank accounts, paying debts and selling or transferring remaining assets of the Estate to beneficiaries.
It can be an emotional and difficult time for all involved, which is why it can be good to engage a professional executor to undertake the process. By appointing TPT Wealth as the executor, our professionals help ensure the Will is carried out according to the wishes of your loved ones. And to make the process as smooth as possible, a Trust administrator will be assigned as a contact point from the start. They'll take responsibility and keep beneficiaries informed of progress every step of the way.
Why choose TPT Wealth as your executor?
TPT Wealth was established to provide a safe and secure way for people to ensure their hard earned assets pass safely and securely to their loved ones, or causes they care about. The law relating to Executors can be complicated and intricate. We do all the legal work and other requirements for you in an accurate and timely manner adnd act as an impartial entity which can help avoid potential conflict between beneficiaries and an individual.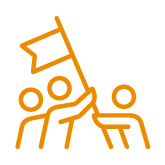 Well-practiced system and a team of experienced and professional staff.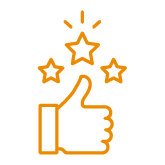 We understand the law relating to Executors and administration of Estates.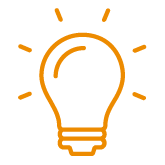 No need to utilise a lawyer or accountant.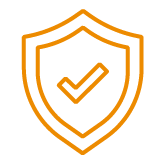 We treat all beneficiaries with equal consideration and can't be swayed by pressure or preferences.